Call / Text 717-371-5575 Today to schedule your session!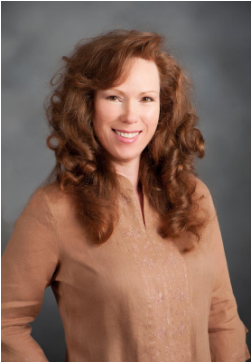 DeniseBostdorf, LMT, CPMT, Owner
email: theunknownmuscle@comcast.net
Massage Session
30 minute
$40.00
60 minute
$70.00
90 minute
$100.00
Pediatric Massage (age 3 to 18 years of age)
30 minute
$30.00
45 minute
$45.00
Swedish Massage, Reflexology, Prenatal Massage, and Reiki are different techniques that are gentle. Deep Tissue, Sports Massage, and Ashiatsu Oriental Bar Therapy are for those who request firm pressure. These different techniques can be integrated to personalize your session.
​
Aroma Therapy
$5.00
Include this into the massage of your choice. Choose from a variety of herb and flower essences which rejuvenates the skin and stimulates circulation.
Hot Palm Stones $5.00
Include this into the massage of your choice. Palm sized stones are used to massage the muscles allowing the heat from the rocks to penetrate the muscle more deeply.
Reiki Session $40.00
The method of receiving Reiki is simple. The recipient remains clothed and lies on a massage table and relaxes. The practitioner gently places their hands in a series of non-intrusive positions on or near the body. There is no massage or manipulation. The whole person is treated rather than specific areas. Sessions can be 30 min to 45 minutes depending on the needs of the client.
Infant Massage Workshops $40.00
In the infant population, documented research finds massage therapy aids in weight gain, respiratory function, improved sleep patterns, pain due to colic, teething, and constipation, decreased hospitalization in pre-term and medically fragile infants, improved-long range behavioral development and academic achievement, parental bonding, and reduced anxiety in both infant and caregiver.
Couples Massage
$Cost based on Therapist Rates
We have a therapy room with two tables so couples who want to have their sessions at the same time can schedule time with two therapists for our couples massage.
Chair Massage $1.00 per min
---
Cancellation Policy
If you must cancel or reschedule an appointment, at least 24 hours notice must be given prior to your scheduled appointment.

If less than 24 hours is given, you will be charged $25.00. If you fail to show and/or do not call, you will be charged the full service fee. Cancellations due to circumstances beyond your control will be handled on a case-by-case basis.

All new clients will need to secure a first appointment by leaving a $25.00 deposit.

If you have a reserved appointment with me please mark this on your calendar today. I look forward to seeing you at the time that has been scheduled especially for you. I have been blessed with great clients and I believe everyone looks forward to coming for their massage.

As an independent Therapist, if a client does not keep their appointment I rarely can fill that time. Please do your best to provide me with as much notice as possible.
---

Inner Dignity of Relaxation

As relaxation deepens, the quality of our inner awareness
comes closer to our natural state of mind.

-Tarthang Tulku