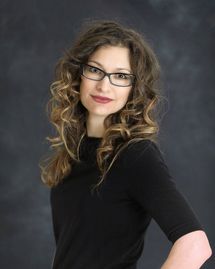 Swedish/Deep Tissue Massage
$35/30-minutes
$65/60-minutes
$90/90-minutes

Prenatal Massage
$35/30-minutes
$65/60-minutes

​​Massage Cupping
$75/75-minutes
Enjoy a full body massage which includes cups being applied to the areas of tension.
Massage cupping is an alternative form of massage in which a therapist places special cups on your skin to create suction. It can be used for pain relief, reduce inflammation, increase blood flow to stagnant areas, relaxation and as a type of deep tissue massage.

Warm Bamboo add $5.00
Include this into your massage. Warm bamboo sticks are used as an extension of the therapist's hands to help warm up the tissue. The heat also helps with deep relaxation.

Aromatherapy add $5.00
Enhance your massage session with an essential oil blend of your choice

Biography
Michelle Watson (Mikki)
Ever since Michelle was a little girl she had a passion for the human body and health. She also had a great desire to help people. In 1996 a coworker was enrolled in a Massage Therapy program and that sparked an interest in Michelle. Fast forward 10 years, she finally pursued her dream of becoming a Massage Therapist by applying to the Baltimore School of Massage and graduating in July of 2007. She desires to offer the best to her community and clients by continuing her education in many different aspects of health and wellness.

"Nurturing yourself is not selfish – it's essential to your survival and your well-being"
~ Renee Peterson Trudeau

Cancellation/no show policy
Your massage appointment is very special to me, it is reserved especially for you, I understand that sometimes schedule changes are necessary; therefore, I respectfully request at least 24 hours notice for cancellations.
Please understand that when you cancel or no show your appointment without enough notice I miss the opportunity to fill that appointment time.
Less than 24 hours notice may result in a $25.00 charge. I do understand that sometimes emergencies arise so these will be handled on a case by case basis.