Call / Text 845-774-5378 Today to schedule your session!
​Bookings go fast Schedule Today!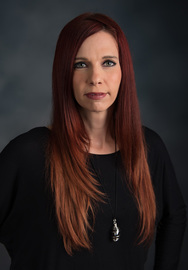 Ashley DiMeglio
email: ashleyyogini@gmail.com

​Certified Reiki Practitioner Wellness Energy Practitioner
Crystal healing
Energy Reader
Stress Reduction & Breathing Techniques
Home Clearing of Negativity Techniques
Yoga Instructor - Yoga Teacher Trainer
​
Reiki Session 50mins 40.00
Massage table, relaxation, Energy Balancing, Promotes Wellness, and Use of energy placements on the body to send energy healing to areas

Reiki & Essential Oils 50mins 40.00
Reiki with healing properties of essential oils added

Reiki Crystal Healing 50mins 40.00
Placing of crystal rocks on the body for energy flow & release of "stuck energy" with Reiki. Personal Crystal grid placement & discussion after on how to make your own grid. Grids are patterns of crystals that work off each other to "up or surge" the healing experience.

Reiki & Himalayan Salt Detox 40mins 40.00
Himalayan Salt Rocks placed on the body to draw out negativity and toxins with Reiki

Reiki and Energy Medium Readings 50mins 40.00
If you are open and looking for messages or a sign about life changes, messages from the universe, loved ones, and beyond. Ashley is an energy reader. This would be called "psychic abilities or medium" Ashley calls it energy readings- reading your energy. Resting on a massage table as your energy is read through Reiki and Energy Reading. Readings are always positive and help ease the mind, heart & spirit. Energy Flow and balancing always occurs and is a beneficial factor in this service as well. Learn your wellness crystal, Aura color, Spirit Animal and more.

Crystal Tarot 3 Card Readings 10.00 extra (with sessions)
if you refer any of Ashley's services to a friend this offer is free

Spinal Reiki 30mins 40.00
Focusing on the back of the body along the spine, neck and back. This is great for back issues. Pin pointing areas that need energy to flow. Hand placements on areas to move the energy into balance. A Special Crystal will be lightly rolled down and swept down the back to pull energy through & Crystal Grid will be placed on your back to up the energy flow

Breathing Techniques & Meditation 30min 40.00

Breathing Techniques and Reiki 40mins 40.00
Ashley will show you how to meditate and lead you into Meditation by using various breathing techniques & Reiki. She will help you set a daily Meditation practice.

EFT Tapping -Emotional Freedom Tapping 20mins 30.00
Tapping of head, face, below neck –collar bone area and under the arms to release stress, help focus on tasks, overall wellness- You will leave knowing how to also do the basic tapping for your own wellbeing to practice on yourself. This is light tapping of energy points.

Cleansing Negativity from Life and Home information 30mins 40.00
How to protect yourself from negativity, promote harmony, cleansing of a home- smudging, and wellness information to promote a happy environment. Ashley offers to cleanse or give reiki to items that may need energy cleansing. This can be anything from objects to food or water.

Group sessions available for friends & loved ones

Available to Teach Smudging Clearing Techniques 30mins 40.00

Ashley Biography
Ashley DiMeglio is a Wellness Energy Practitioner who moved to PA with her husband and two young daughters a few years ago. She has studied and is a certified Traditional Gendai Reiki Practitioner, Crystal Healer, Medium Energy Reader, & Energy Balance Healer. She is a certified 500hr E-RYT yoga teacher. You can catch her appearance on The Dr. Oz show doing wellness & yoga with him on his stage in NYC. She studied at an Ashram for a year learning about her guru, studying meditation and Sanskrit. Ashley's grandmother and mom introduced her to wellness at a very young age. She dedicates her love to help and heal to her late grandmother who contributed to her passion of giving to others.


---